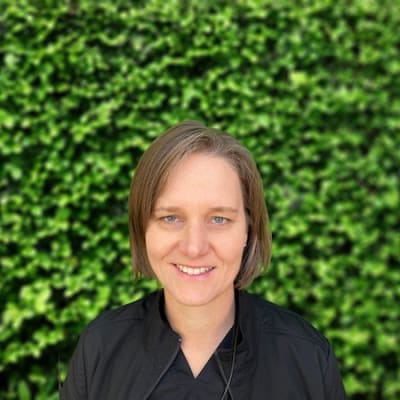 Alison
Alison was born and raised in AZ. She grew up in Flagstaff and has lived in Chandler for over the last 15 years. Alison comes from a large family, five brothers, three sisters, and 23 nieces and nephews (she loves to spoil). Alison has a heart for adventures; she loves traveling, hiking, and other outdoor activities. She also enjoys playing piano and violin, working on the harmonic, audiobooks and podcasts, art, painting, and ceramics. She even tackles house projects, but often has her brothers help finish them.
Alison has been in the dental industry for over 18 years. For two years, she was a Dental Assistant to general and pediatric dentists and a Dental Hygienist for more than 16 years. Before joining the team at Canyon State Dental, Alison worked for the county in their sealant program and as an adjunct faculty teacher at a community college. Along with her caring for Canyon State Dental patients she teaches radiology and is a clinical instructor. Alison also taught anesthesia in the past but has not in the last couple of years.
Alison enjoys her time with her great coworkers at Canyon State Dental and the fact that she loves making her patient's mouths and smiles sparkle and, ultimately, an all-around healthier patient. She is ecstatic about meeting new people, getting to know them, and visiting with them over the years at the dental office.