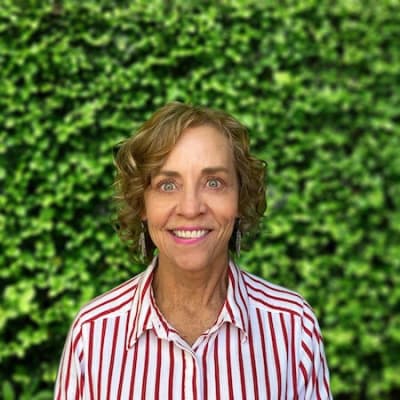 Jean
Jean was born in St. Louis, Missouri, but moved to Phoenix, Arizona when she was a toddler. She is married and has two sons and two stepsons and eight grandchildren. Jean enjoys road trips, hiking, camping, gardening, almost anything, out-doors. Her big love is her sons and grandchildren and spends as much time with them as she can.
Jean has been in the Dental industry for over 25 years. She has worked in General Dentistry, Orthodontics, and for a Crown and Bridge Dental Laboratory. She has worked all departments in dental offices through-out metro Phoenix, including front office, assisting, lab technician, sales, and management. She is currently responsible for public relations and the marketing coordinator for South Mountain Family Dental.
Jean had always noticed people's teeth and their smiles first and knew she wanted to be in the industry when she was in high school. She enjoys sharing her passion for the industry and the excellent care given by the staff at South Mountain Family Dental with the greater Tempe area. She spends most of her time out and about in our community helping support our local schools, retirement centers, youth activities, and businesses, sharing the importance of good oral hygiene for your overall good health.