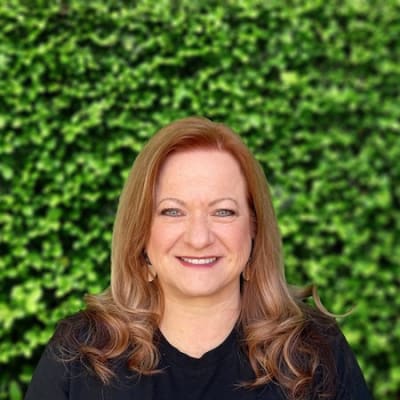 Gaylee
Gaylee has lived in many places, growing up in an Air Force family, but now resides in Mesa, Arizona, where she has lived the longest. She has been married to Russ for 41 years (May 2020), they have four daughters, two sons, a daughter-in-law, son-in-law, three granddaughters, one grandson, two dogs, a turtle, and a partridge in a pear tree (and a great sense of humor). Gaylee loves road trips and traveling. She enjoys being crafty and cooking, cross-stitching, watching old movies, and reading.
Gaylee has been in the dental industry for over 20 years. She started her dental career as a Sterilization Technician, then Hygiene Assistant, all while working part-time and going to school to be a Dental Hygienist. Her patients enjoy their time with her and the detail and care she gives with each cleaning.
Gaylee loves the atmosphere at South Mountain Family Dental because Dr. Dickerson sets the tone of the office and is a great dentist. She says he genuinely cares about her patients but also cares for the staff. She likes that the office is a warm, fun place and that she can laugh with co-workers, tease them, cry with them, celebrate with them all while caring for our patient's dental needs. She always notices people's teeth and loves being able to help them have healthy smiles. Easing patients' nerves from past negative dental experiences, helping them overcome fears, and getting their beautiful smiles back, make her completely happy!