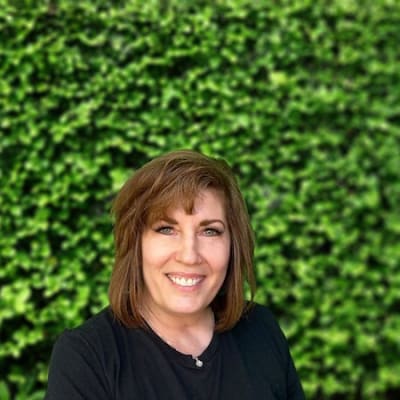 Chris
Chris was born and raised in Detroit and St. Clair Shores, Michigan and now resides in Mesa, Arizona. She has four grown boys, Travis, Tyler, Trevor, and Tanner, and three grandchildren. She enjoys camping and swimming with her youngest son and spending time with her grandkids.
Chris has been in Dentistry for 38 years. She has done some work in the front office doing insurance verification, but her expertise is in dental assisting. She has worked with endodontics and oral surgery. Currently, Chris is an instructor for a Dental Assisting School, and she works alongside Dr. Dickerson as his all-star Dental Assistant.
Chris enjoys working with her co-workers because they are like family, and it's a fun place to work. She is passionate about her job because she loves helping her patients in all aspects. According to Chris, the rewards are abundant in Cosmetic Dentistry, seeing the transformation in the patient's mouth and their self-confidence when they have their smiles back. She is a caring person and does not like seeing any of her patients in pain, so knowing she can help relieve their discomfort is very rewarding. She is a detailed Dental Assistant who always keeps her patients informed and comfortable in the dental chair.