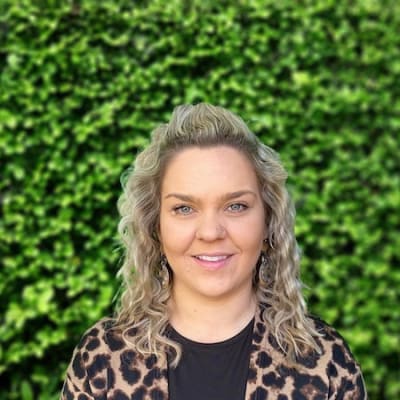 Chelsie
Chelsie was born and raised in California. She recently (2020) moved to Casa Grande from Oceanside, CA. with her husband and son. When Chelsie is not working, she enjoys her family time, sports, swimming, going to the lake, spending time at the beach, boating, camping, and motocross.
Chelsie has been in the dental field since 2011. After graduating as an RDA (Registered Dental Assistant), she worked as a Dental Assistant. She soon began learning front office, as well as all back-office procedures and responsibilities, including managerial duties. Chelsie has assisted for specialty doctors, such as Orthodontics, Implants, Cosmetic, Endodontics, Oral Surgery, General Dentistry, and Periodontists. Chelsie was also a Hygiene Manager for a previous dental practice in California. She is very passionate about the dental industry. As a little girl, Chelsie explained, she had a weird thing about loving teeth. When Chelsie was young, it was always an inside joke with her family that she would hang signs on her bedroom door that said you could not enter if you had bad teeth. She started college studying business when she decided to follow her true passion – the dental field. She quickly became motivated to pursue dentistry and has loved and excelled every step of the way!
Chelsie and her family (husband and son) moved to AZ, in search of their first home and to settle down. While sad to leave her CA home and her dental family in Oceanside, she soon made her way to South Mountain Family Dental and was welcomed with open arms. Chelsie feels at home with her new dental family, where everyone shares her passion for the industry, excellent dental care, and most of all, care and concern for the patients. Chelsie believes there is nothing better than working for a family practice that you can feel at home, including her confidence in the doctors and the entire staff. She feels blessed to work with SMTFD!